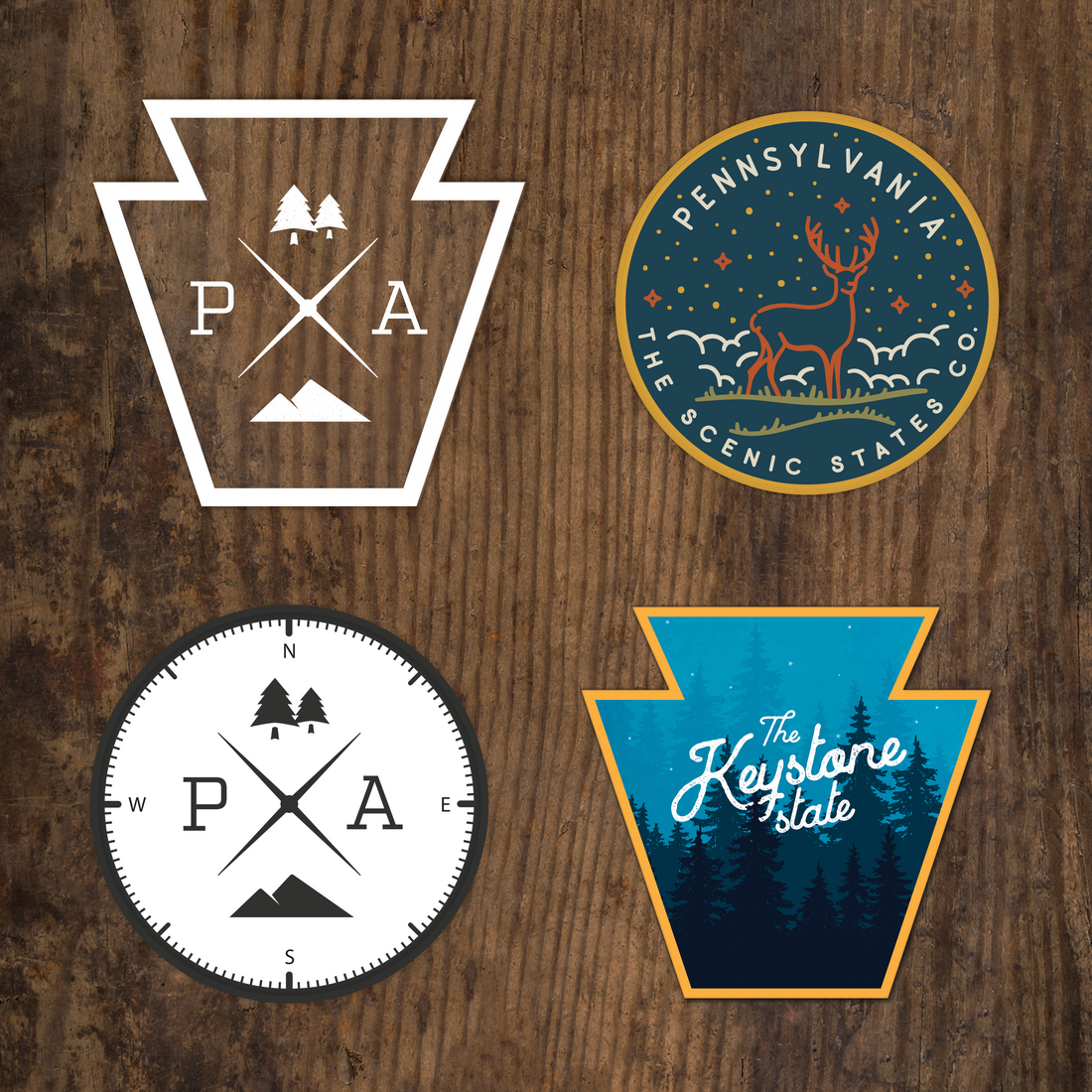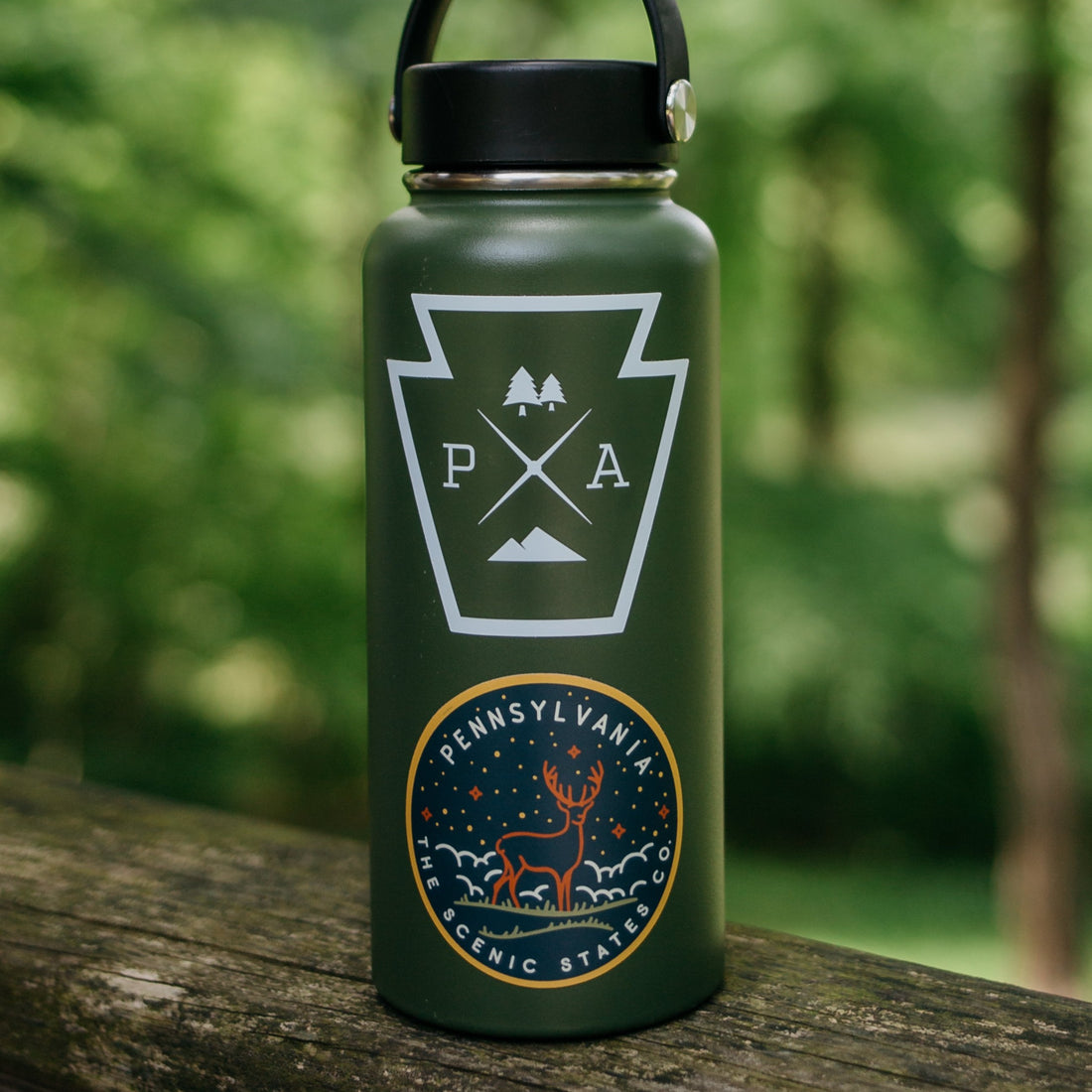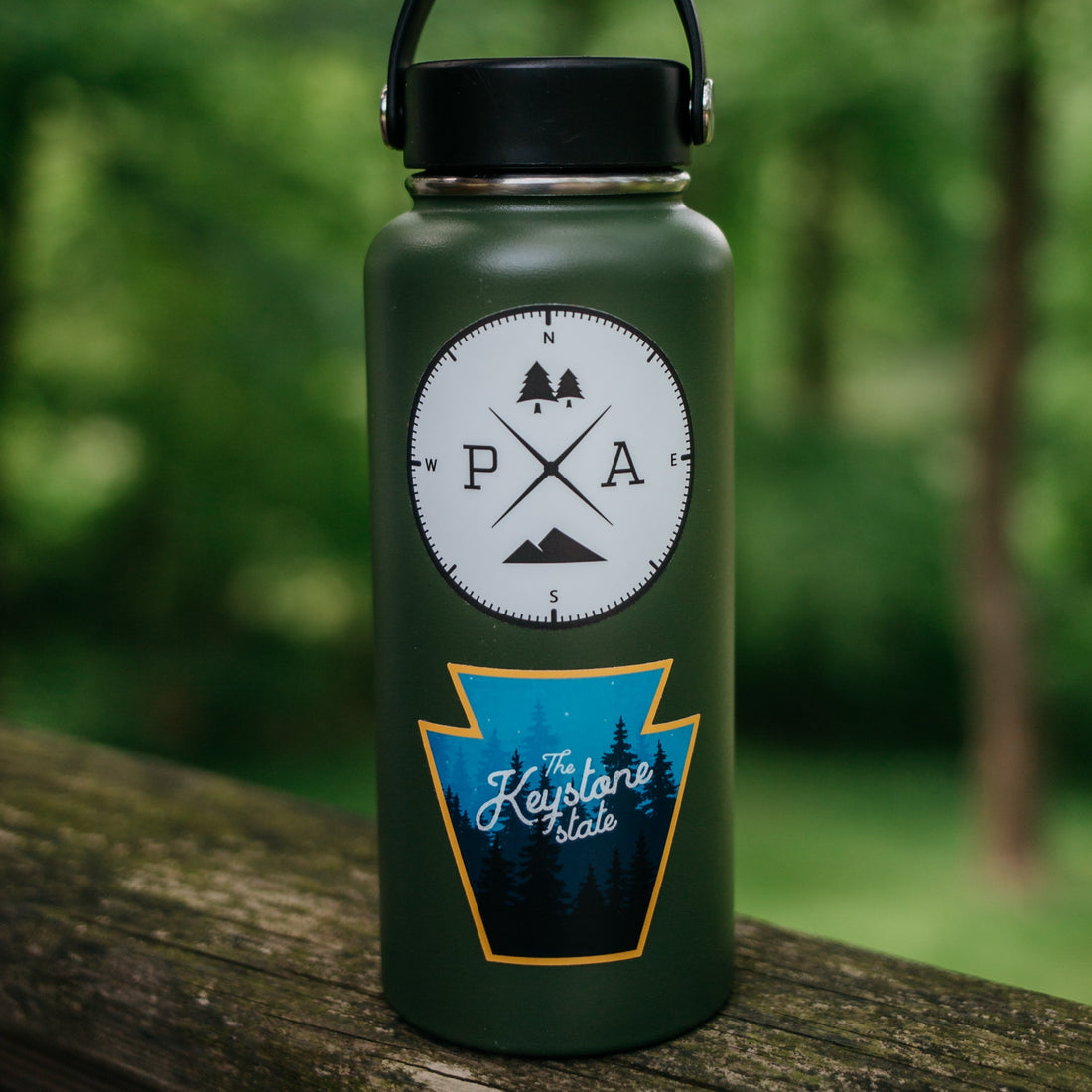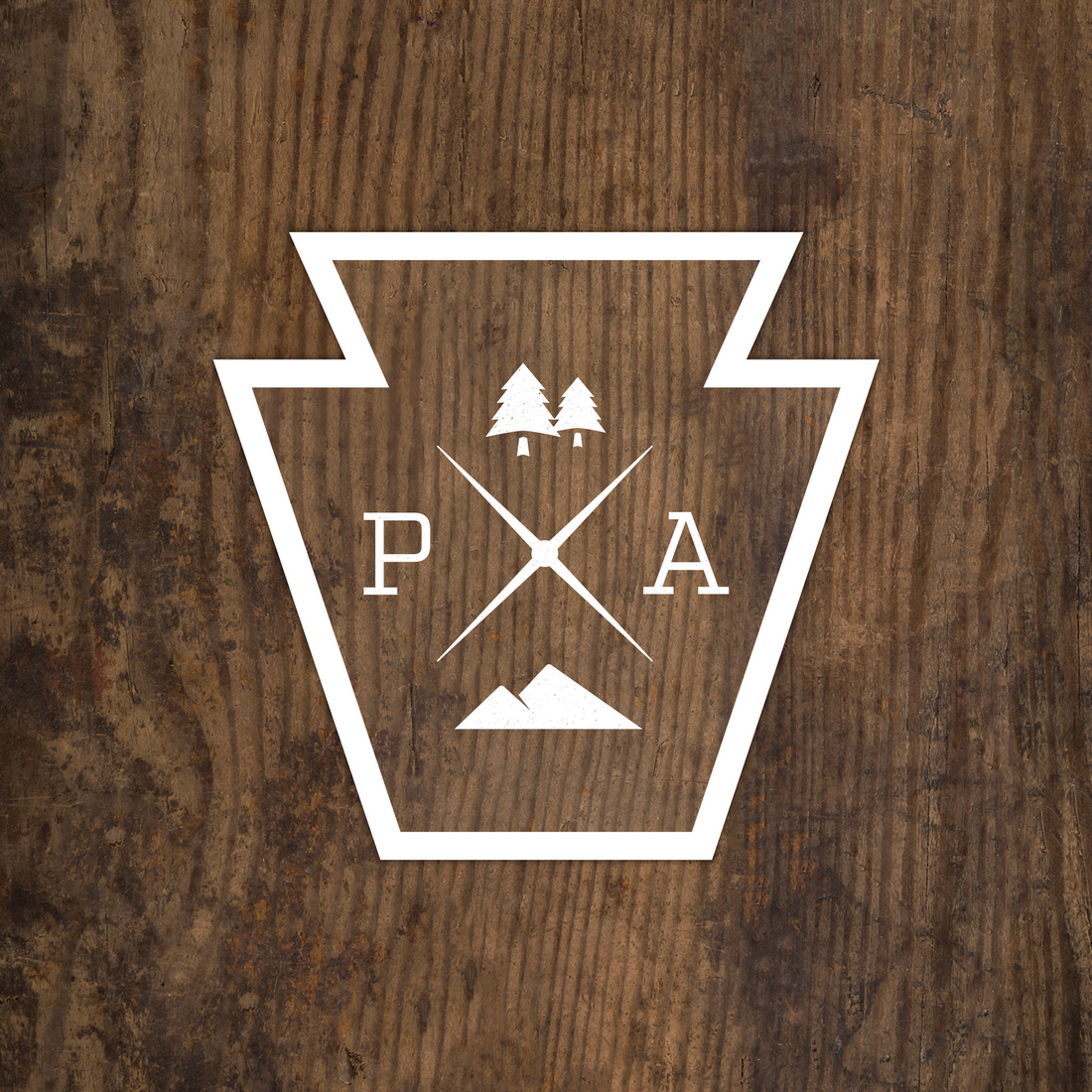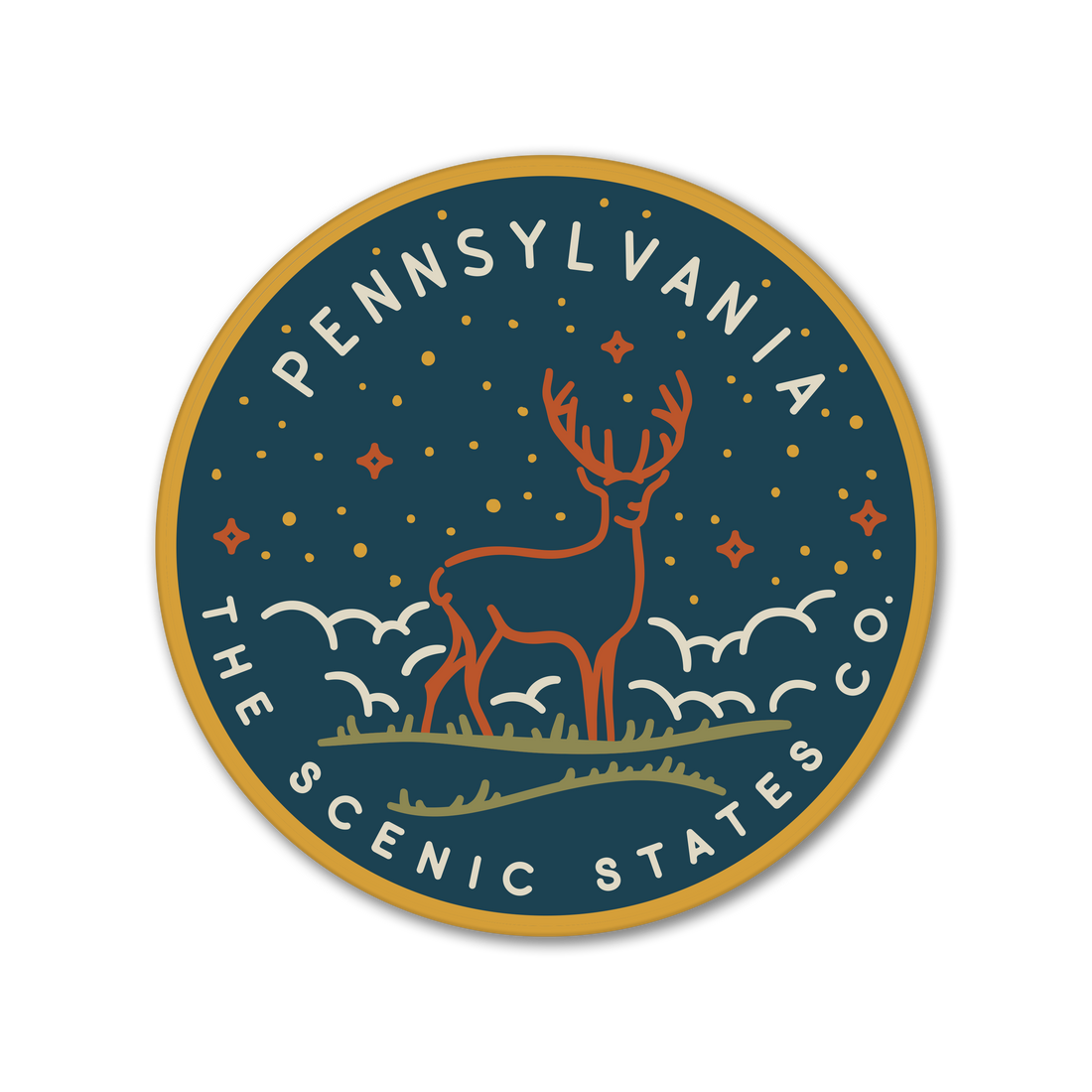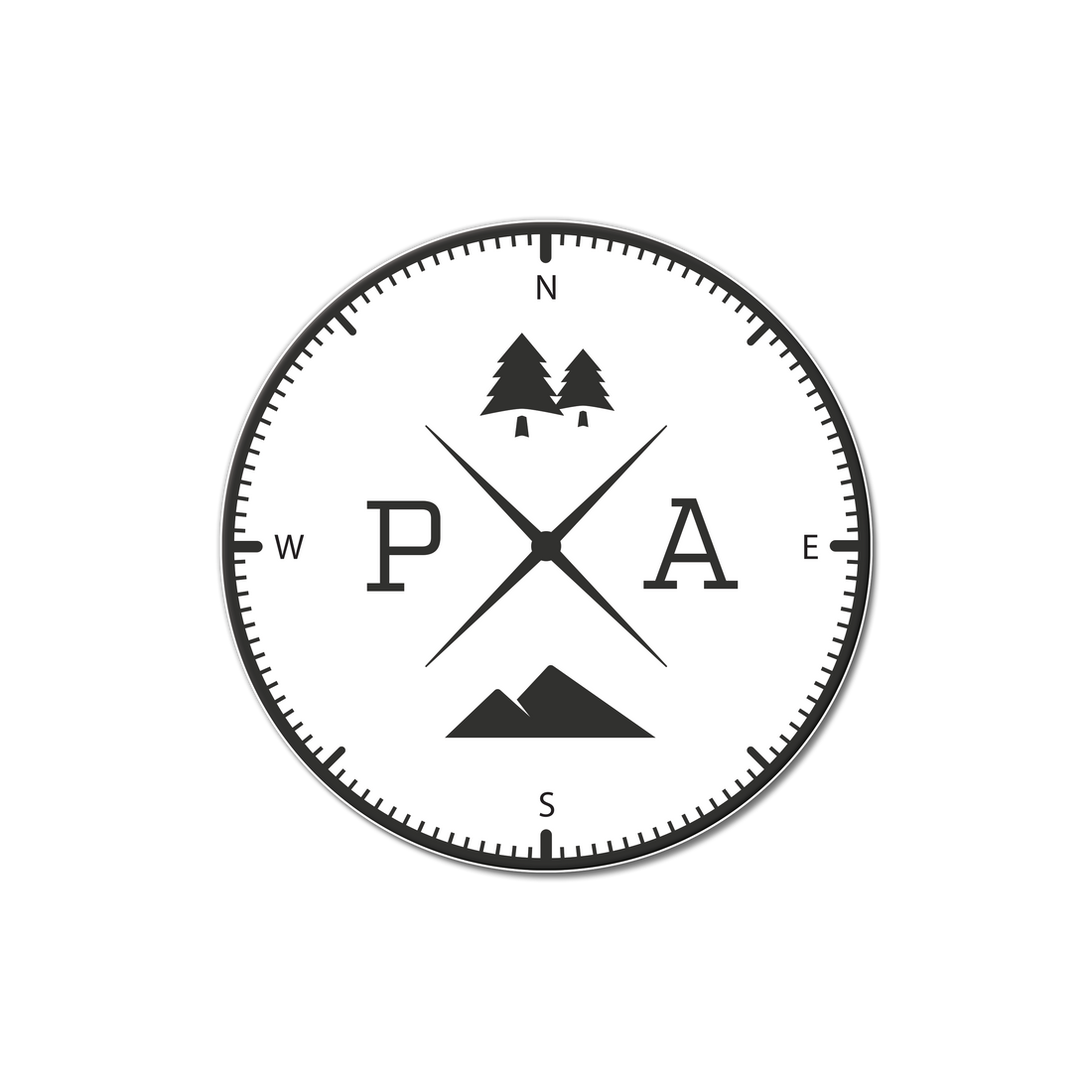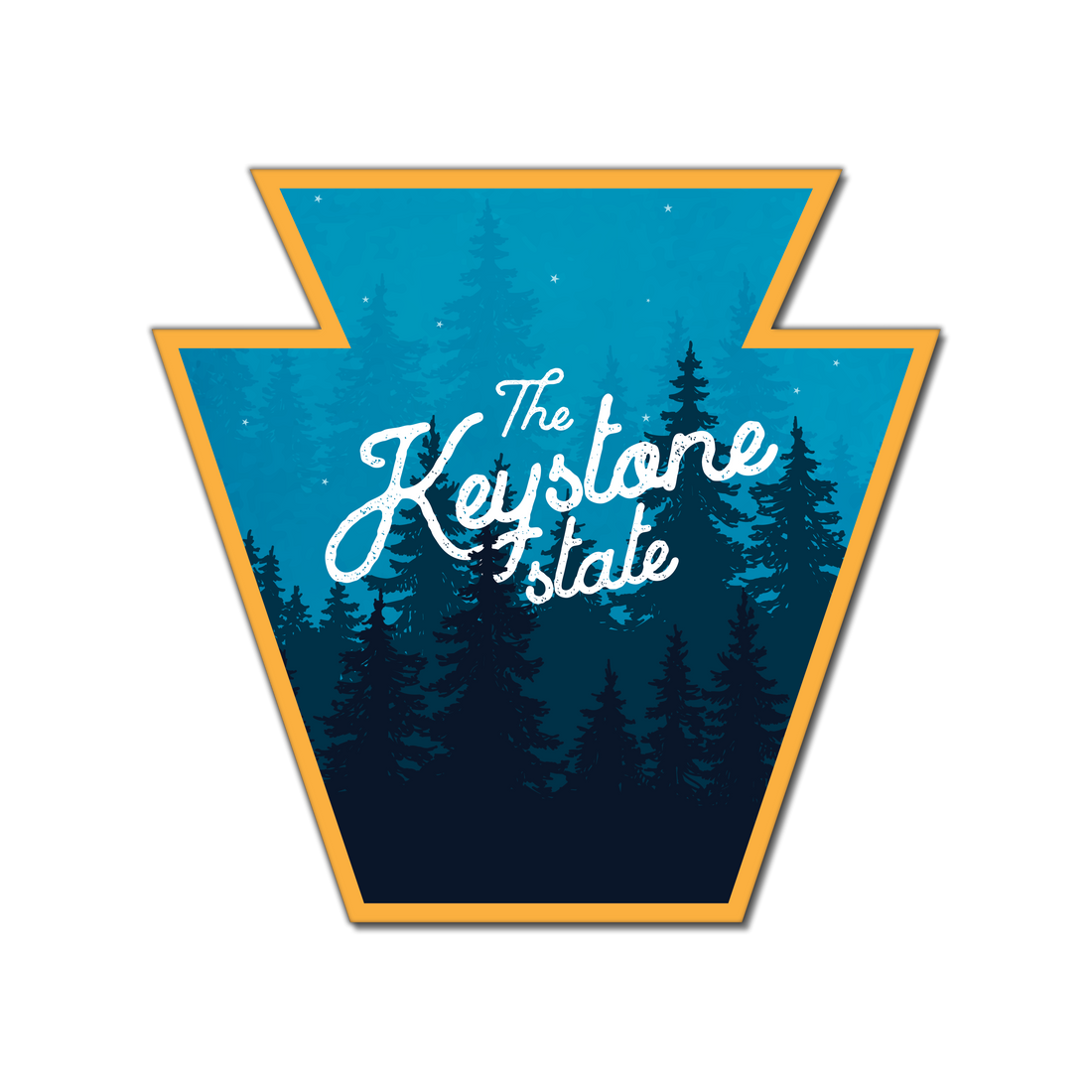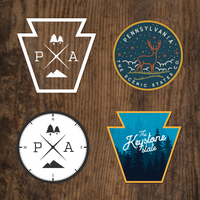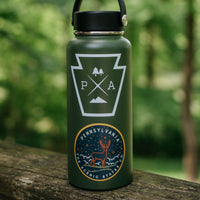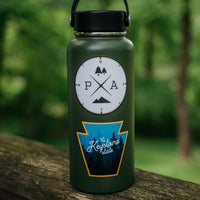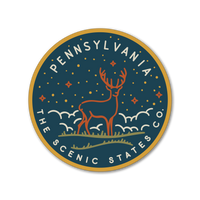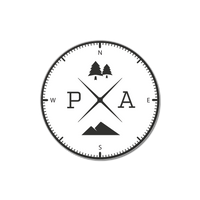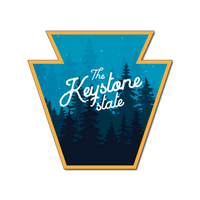 This sticker pack is for all of you Keystone State adventurers! Show your pride for PA by tagging all your gear with these Pennsylvania-inspired stickers!
This pack includes our Keystone Adventure, Pennsylvania Buck, PA Compass, and Keystone State Stickers! Save when you buy these stickers in this pack!

A designated portion from every sticker sold goes towards conserving the natural lands of Pennsylvania.
Tech Specs
Keystone Adventure (3.5 x 3.25 in. clear vinyl)
Pennsylvania Buck (3 x 3 in. vinyl)
PA Compass (3 x 3 in. vinyl)
Keystone State (3 x 3 in. vinyl)
Made in

USA

Weatherproof & UV protected
Dishwasher-Safe
A designated portion of every sale is donated to organizations dedicated to conserving the natural lands of our Scenic Pennsylvania!