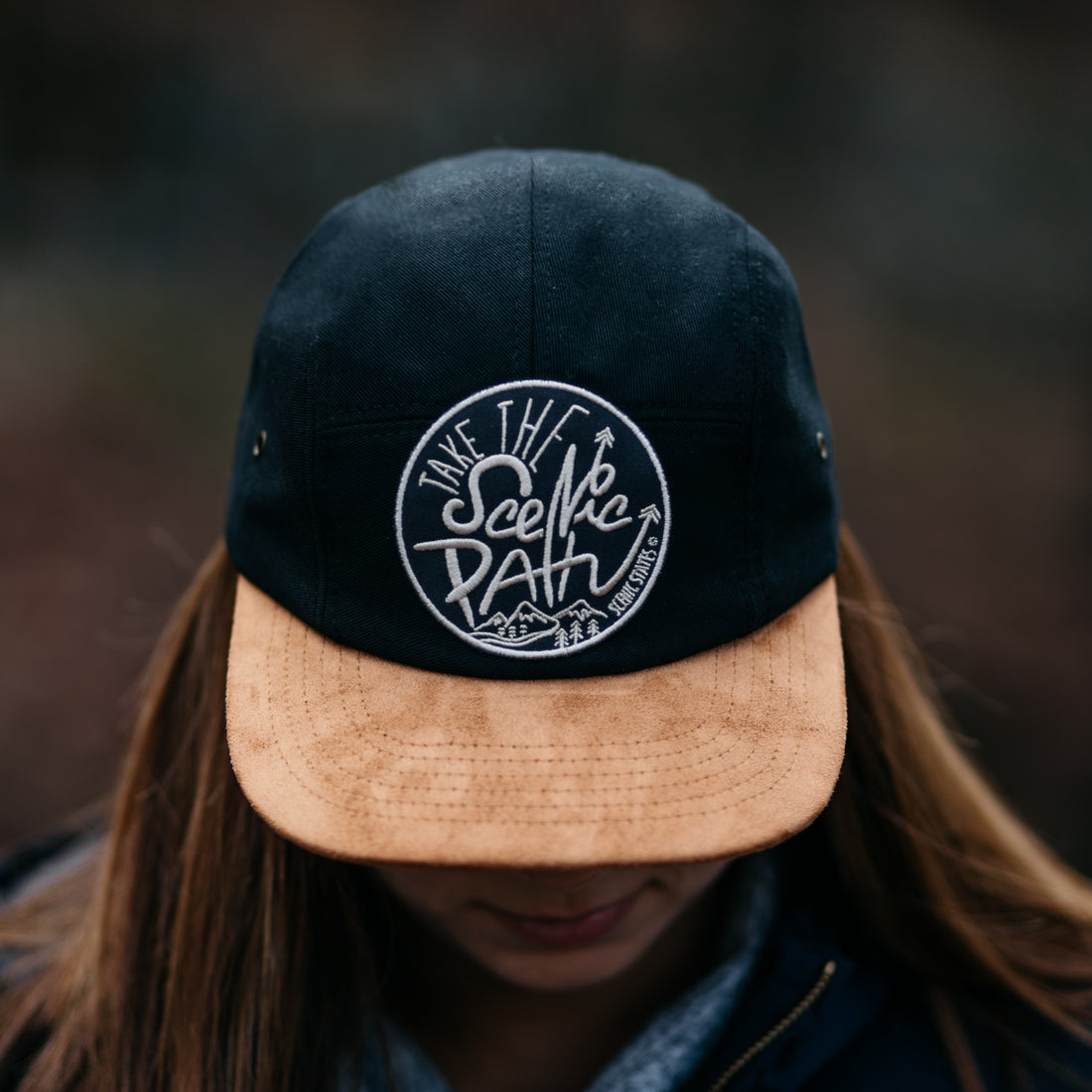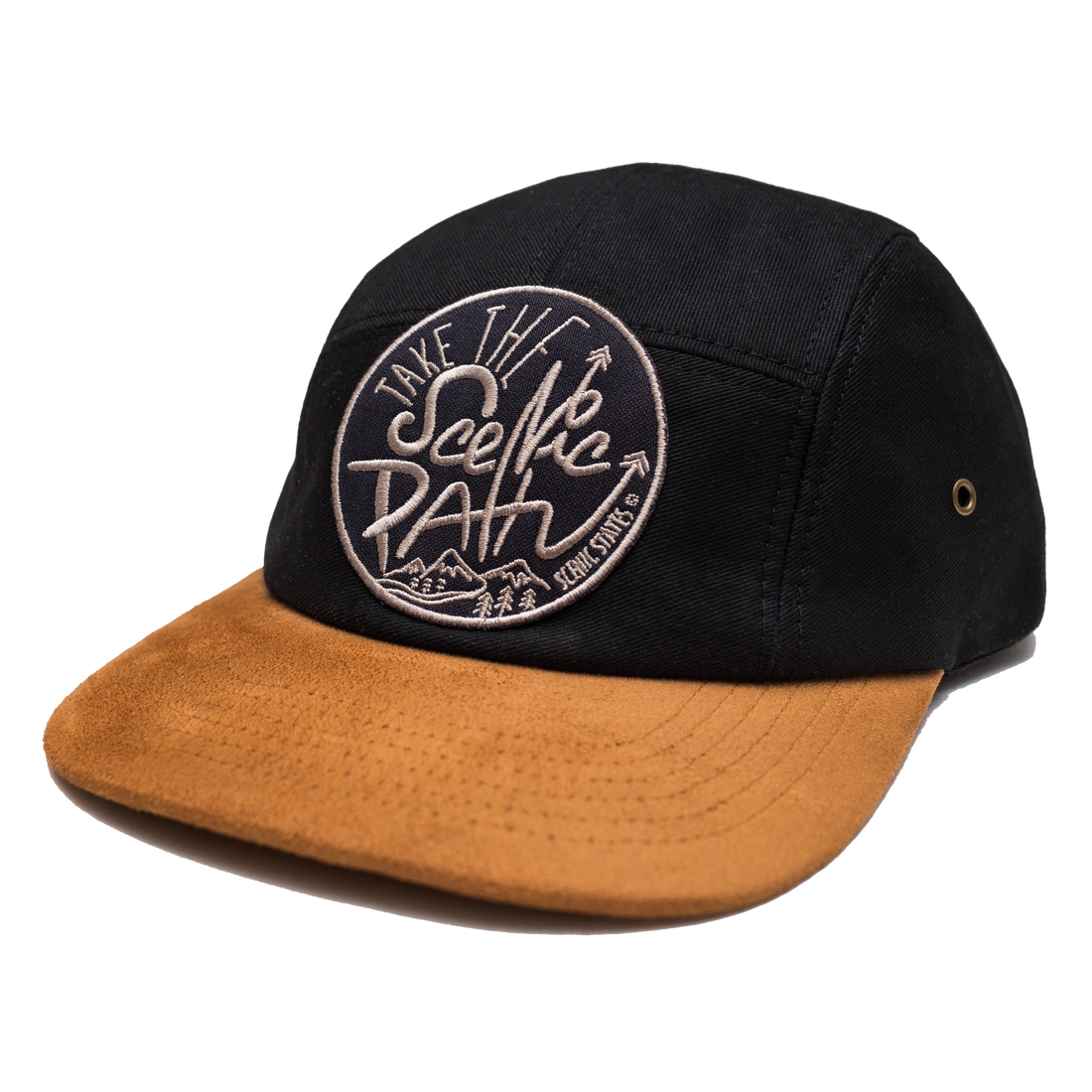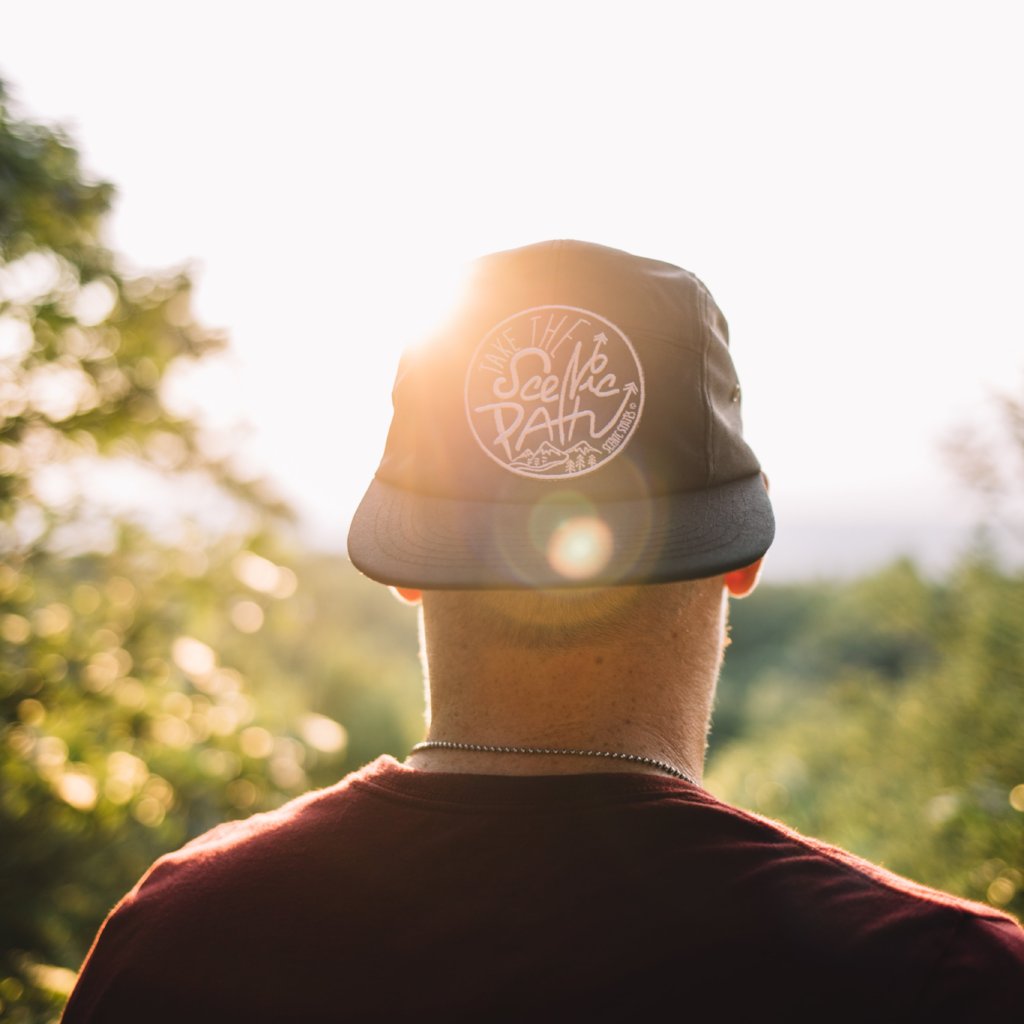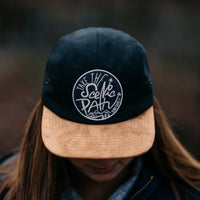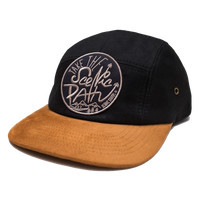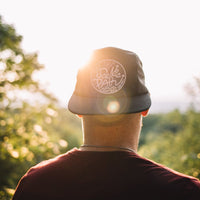 Scenic Path 5 Panel Camper
Explore in style with our new, limited-run, lightweight 5-panel camper hat. It features a black top with a hand-drawn embroidered patch and brown suede brim.
For a limited time only, get a FREE Scenic States Sticker with every Scenic Path Camper!
 A designated portion from every hat sold goes towards conserving the natural lands of America.
Specs:
5 Panel Camper
One Size Fits All
Limited-Run
Polyester
Hand-Drawn Scenic Path Patch
Brown Suede Brim
Premium Black Leather Closure
Made in The USA
A designated portion of every sale is donated to organizations dedicated to conserving the natural lands of our Scenic States!